Pancake Cake
(Article number:43543)
Качественно


Article number:43543

Weight: 0.70кг

Цена:

1 650.00 р.
Availability: In Stock
The courier will deliver the cake today
Brand: MOSCOW BAKER
We will deliver it within 3-4 hours after confirmation of the application
The delivery of 700 rubles within Moscow (Moscow)
No artificial colors or preservatives!
Manufacturer "Moscow Baker"
Dear customers! finished cakes production of confectionery factory "Moscow Baker" it is possible to purchase only with the help of our courier delivery, there is no possibility to pick them up by pickup.
Prepayment 20% of the order amount
We give a discount of 5% for subscription to shares + 5 % repost
Active users will be able to get the maximum benefit, up to 10% discount
for the purchase of this cake, for subscribing to promotions, reposting in social networks.
+7 (952) 026-80-54
Accepting orders from 08: 00 to 23: 00
Description Pancake Cake
Quality and tasty products
All our products are made of natural ingredients, have Certificates and certificates of quality, meet the hygienic requirements of safety and nutritional value of food products. Sanitary and epidemiological rules and regulations of SanPiN are strictly observed in the production. We value our customers, so we offer you quality and delicious products.
If for some reason you do not have time to make an order in advance for a cake for the New year, we are ready to offer you to purchase one of the serial cakes, which we are ready to deliver to You within six hours after confirmation by the Manager of your application.
If you need help in choosing a cake for the New year, ordering or any other questions, please contact us by phone +7 (952) 026-80-54. or email: info@torti-online.ru we will definitely
Specification Pancake Cake
Product Details
Article number:
43543
Weight
0.70кг
Exchange & refund
Shipping, Payment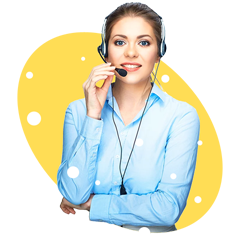 +7 (952) 026-80-54
Any questions? Call, answer
An experienced Manager will offer you different concepts for your cake to order or help you choose from our catalog of ready-made cakes.
We accept orders in chat and messengers